McAlan LC has teamed up with Technologies, Inc. to help client companies "do ESG" well. McAlan brings a wealth of ESG expertise, and B2i brings 20 years of experience creating and deploying digital solutions for public companies to communicate with the financial community.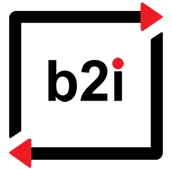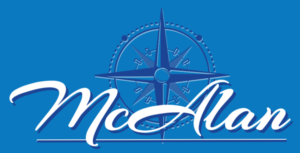 ---
PLANO, Texas, June 26, 2023 (GLOBE NEWSWIRE) — The importance of environmental, social, and governance (ESG) factors has grown significantly in recent years, as businesses and organizations increasingly recognize the need to prioritize sustainability, social responsibility, and ethical governance practices.
B2i Technologies, Inc. and McAlan LC have formed a strategic alliance to advance their shared commitment to ESG/sustainability.
"ESG" (ENVIRONMENTAL, SOCIAL GOVERNANCE) REFERS TO NONFINANCIAL FACTORS THAT INFLUENCE HOW INVESTORS, BANKERS AND OTHER "STAKEHOLDERS" UNDERSTAND AND ENGAGE WITH YOUR BUSINESS.
Within a short period of time – about twenty years – ESG has gone from being a high-minded choice to being a practical requirement for public and many private companies. We have accordingly teamed up with McAlan LC to help you and your board of directors understands ESG, cope with it, and take advantage of it.
How can we help you?  While each company is different, these are good ways to get started:
Education about ESG at the C-Suite and Board levels.  What is ESG? What, in general, is expected of my company today?  What will be required in the future?
Review of your company's ESG facts and circumstances, including:

Organization, strategy and activities;
ESG/compliance/risk factors;
Disclosures, such as sustainability reports and reports to investors, bankers, customers and government agencies;
ESG opportunities.
Once we understand your company's ESG facts and circumstances, we can help you "do ESG" well, including your sustainability report and/or ESG website. Typically, this will involve:
Ongoing informational service, to keep you up-to-date on impending SEC climate disclosure rules, global Value Chain Sustainability laws, privacy laws, and other laws.
Design/integration of your ESG management function with risk and compliance functions, with special attention to digital risks and third-party and supply chain risk management
Software vendor selection.
Analysis, selection and application of reporting platforms and standards, such as GRI and SDGs.
Collection, aggregation and reporting of data.
Investigation into sensitive/questionable areas, if any, such as third-party labor practices.
Review and planning regarding adequacy of compliance and disclosure, with attention to the emerging concern about ESG misrepresentation.
McAlan is a boutique provider of information, advice and solutions for Sustainable Business Success. McAlan uniquely has legal, accounting and business expertise. Please visit www.McAlan.com or call  972-402-5300.
B2i technologies, Inc. (Business to Investor) has specialized in investor relations digital services since 2000.  B2i breaks free from the limitations of traditional hosted IR website solutions, enabling an autonomous website and "Data Anywhere" approach. B2i offers complete digital IR solutions to scale to your exact needs and interest.  For more information or, if you would like a quote of our services, please visit www.b2itech.com or call 972-234-9221.
Contact:

Allen Campbell
allen.campbell@mcalan.com
Amy Ostler
amy.ostler@b2itech.com